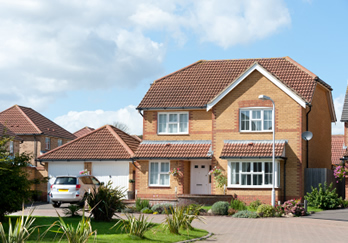 Services for
Landlords
Domeview Properties specialises in all aspects of the lettings market – including a property management service – so with our expertise, understanding and close relationships with local developers, we can ensure that your property is let in the shortest time possible.
We offer a free valuation service to all landlords, from which point we use a wide variety of media to market your property.
Lack of communication with the client is the most frequently cited criticism of letting agents – we are wholeheartedly committed to avoiding this pitfall by regularly providing feedback via phone and email.
Credit checks and references are also taken from all our potential tenants to reassure you that your property will be well looked after, and your rent will be received on time.
To discuss the possibility of letting your property through Domeview, please do not hesitate to contact us. We can always create a package to suit your requirements – be they let only, let and rent collection, managed or fully managed.
View our Landlord Fees Here (PDF)
Services for
Tenants
Moving home can be a daunting prospect. Fortunately, Domeview are on hand to guide you step by step through the rental process:
1. Register Your Requirements
Check out our properties on Rightmove and Zoopla.
2. Secure Your Property
Once you have found a suitable property and an offer has been agreed, a holding deposit of one week's rent is required to secure it. The deposit is non refundable except in the case of the landlord failing to proceed with the tenancy.
3. The Paperwork
We will require an employer and landlord reference, and will undertake a credit check in order to complete your application. You will be supplied with the Tenancy Agreement, which underlines the tenant's and landlord's obligations, as well as an agreement of the term and amount you pay.
4. Deposit
Domeview Properties is a member of The Deposit Protection Service (www.depositprotection.com), a government appointed scheme which protects your deposit. All agents and landlords who take a deposit for Assured Shorthold Tenancies must take steps to protect your deposit with one of three government authorised schemes as of April 5th 2007.
5. Inventory and Move In
A Domeview representative will arrange a convenient time to meet you either at our offices or at the property with the keys for your handover. We will take you through any final queries you may have, then it is time to start enjoying your new home!
6. Aftercare
We want you to be happy and stress free in your new home. If we are managing the property, all queries and maintenance requests can be directed to us. Otherwise we will happily assist you where possible, but all maintenance will be carried out by the landlord upon instruction.